Sunnan Synth. The solar powered strobe-opto-theremin-synth-thing. Made with an ikea sunnan solar lamp, photoresistors, pots and a cmos 556 ic.
For every sold lamp, another one will be doneted to UNICEF.
Schematics: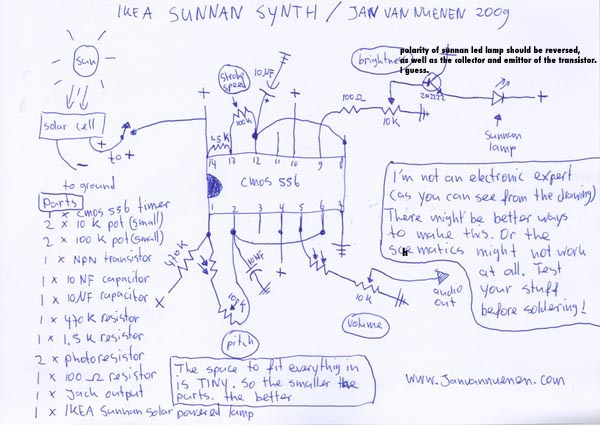 Correction: polarity of sunnan led lamp should be reversed. - ----|<---- + , as well as the collector and emittor of the transistor. I guess.
Testing: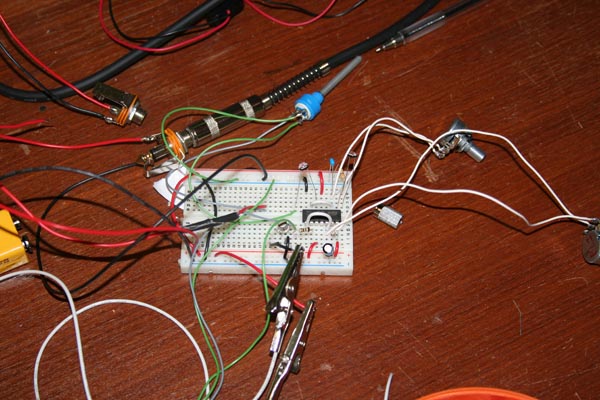 Trying to fit everything into a tiny tiny space: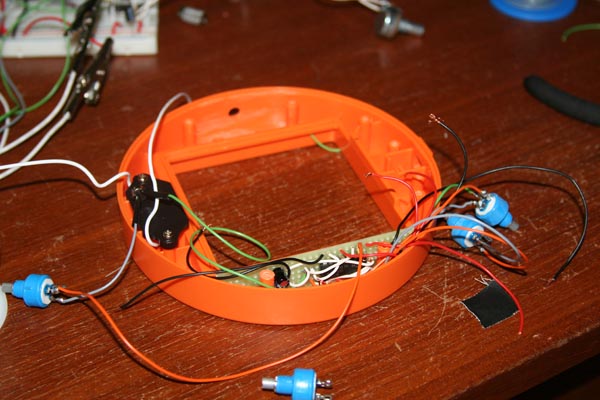 Some unfinished projects in the background: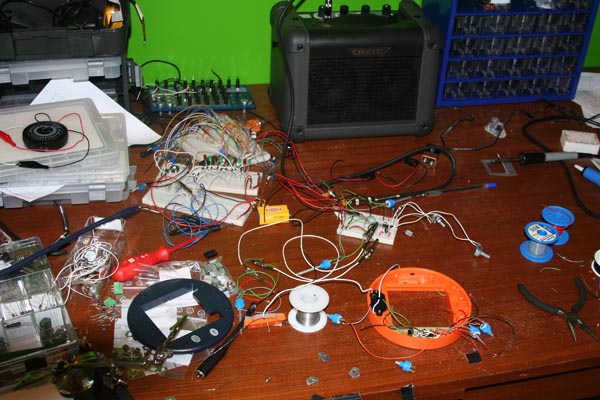 Everything fits: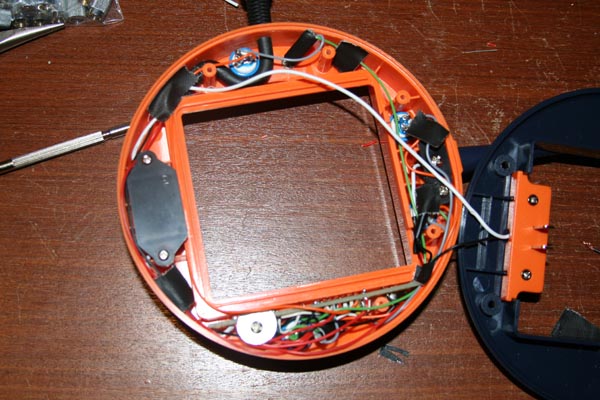 Trying to get everything back together: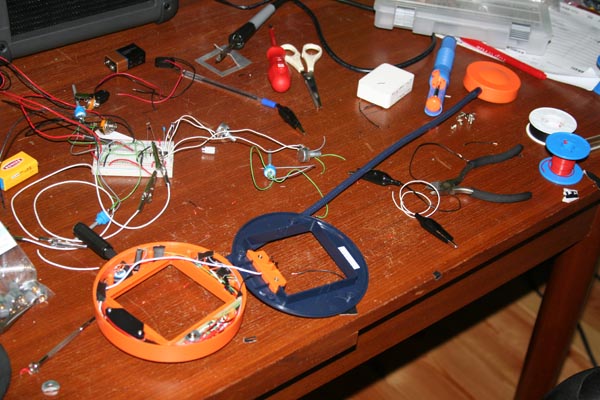 Finished: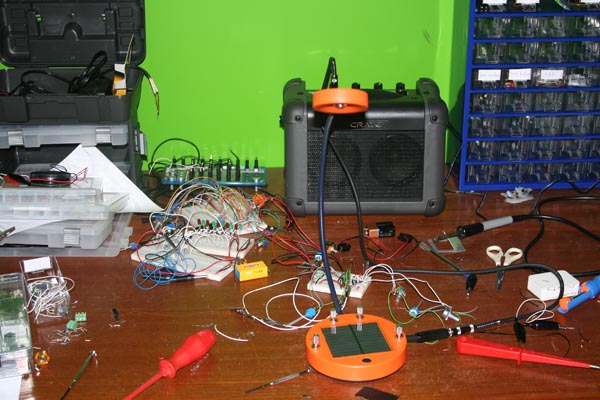 Finished: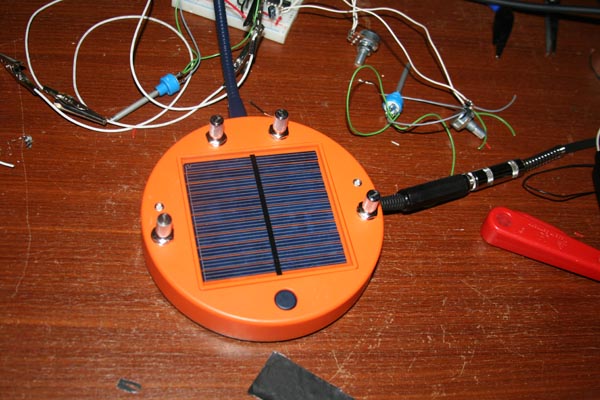 Manual: