Physics Distorter...
Real-time computer simulation of falling and colliding objects projected onto a building. The audience can control the direction of the gravity and some of the properties of the objects with a wireless globe. Custom hard and software made with processing and arduino.
Physics distorter was shown at:
International film festival Breda
30 jaar Nederlands Instituut voor Mediakunst (nimk), Amsterdam
Urban Explorers, Dordrecht
Wereld van de Witte de With, Rotterdam
Media Art Flow festival, Almelo
The installation can be adjusted to any building, interior or exterior.
Contact: info[at]janvannuenen[dot]com for info
Making the controller:
Arduino BT Board with sparkfun shield, accelerometer, wires: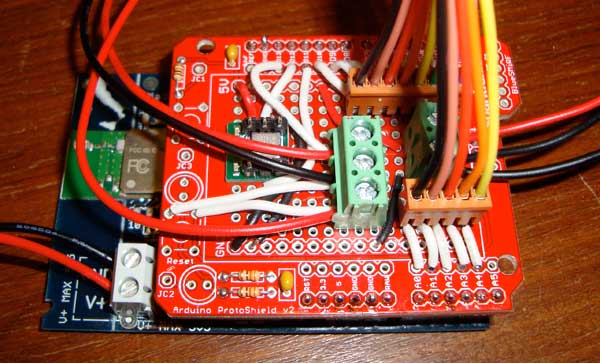 Putting the encoders inside the globe: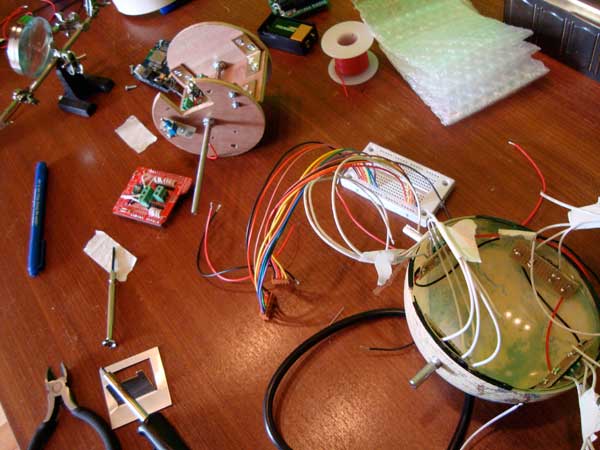 Testing the wiring: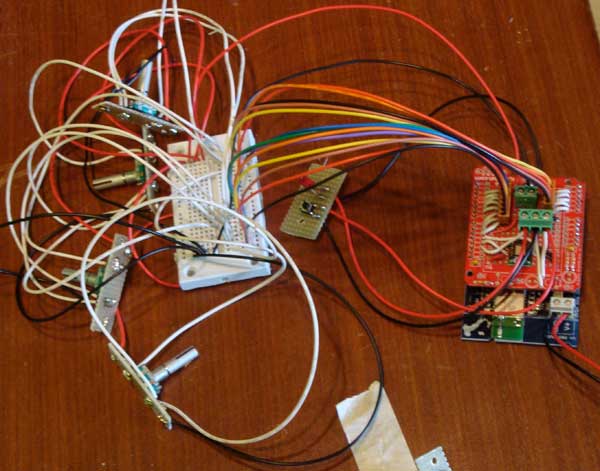 Everything fits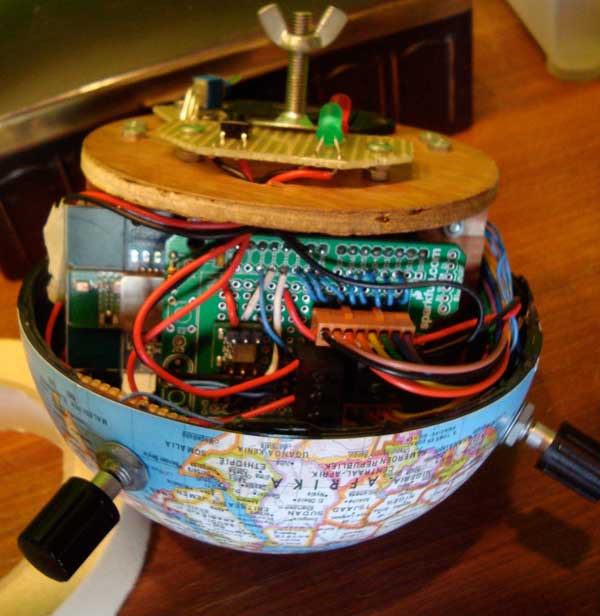 Made 2 of them: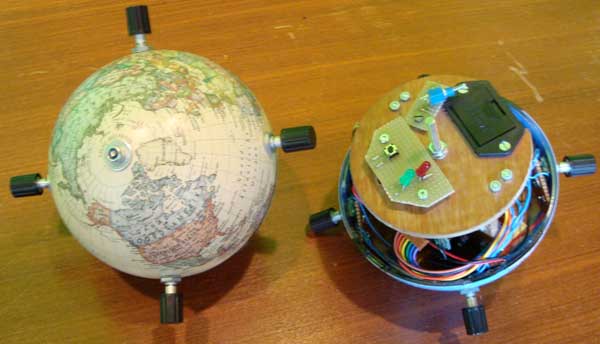 Finished: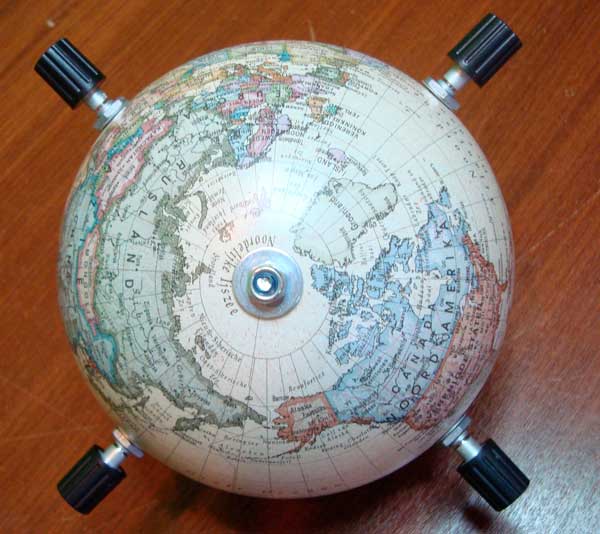 Download arduino bluetooth code for 4 rotary encoders with pushbuttons and 2d accelerometer. Pushbuttons use analog in.