nAnOnAnD
Toy synthesizer on homebrew PCB.

Cheap and patchable digital glitchy sound synthestizer made with a CMOS 4093 NAND gate.
Unprocessed audio from mini speaker recorded with a microphone.

Schematics based on info found on the internet and in Nicolas Collins book handmade electronic music, mixed with some of my ideas.
PCB layout by Jan van Nuenen
Public domain project, no copyrights.
I have a limited amount of kits left, which i sell for 40 euros. info[at]janvannuenen[nanodot]com ... or make your own...
I also do workshops.
Build instructions (click for bigger image):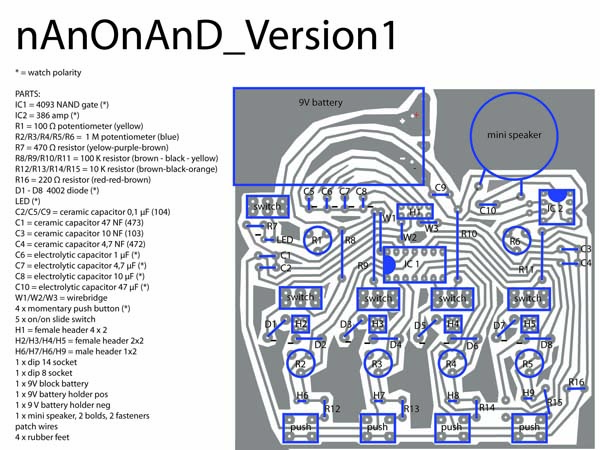 Polarity: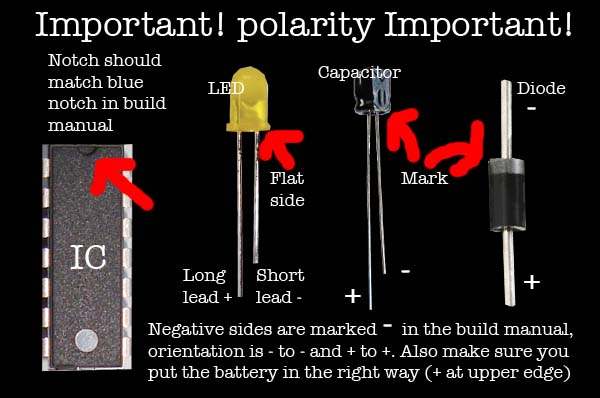 PCB layout, click on image for full size picture (10 x 10 cm)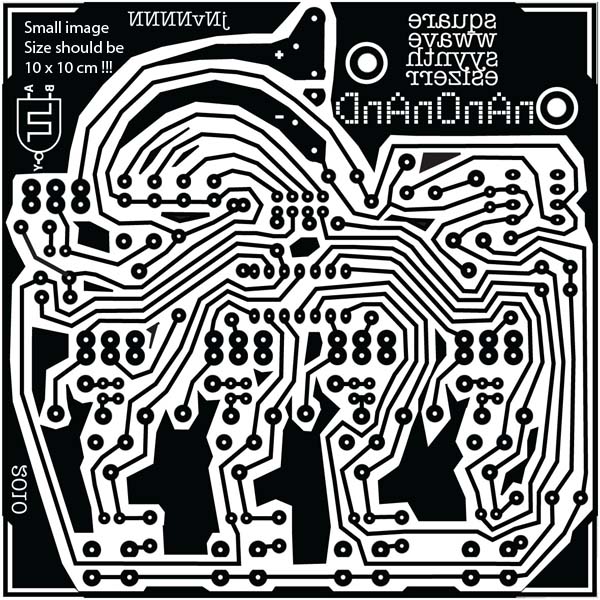 Manual: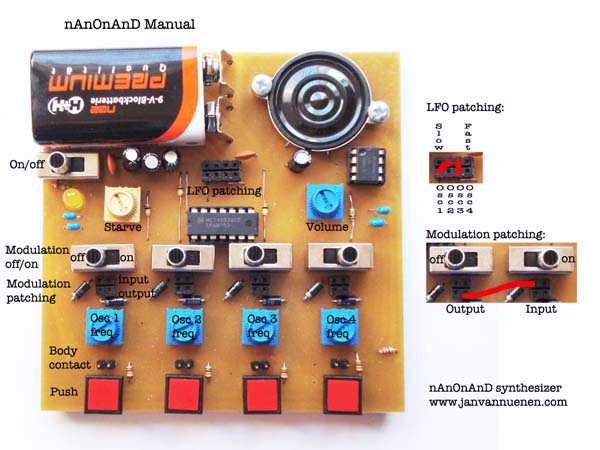 PCB + parts: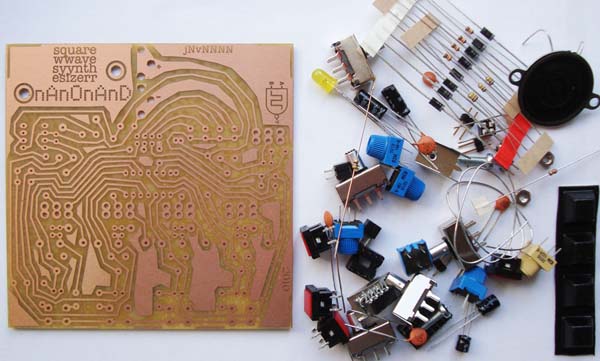 Jack-out mod:
You don't need IC2, C10, dip 8 socket and minispeaker. You do need an extra 10 K resistor and a jack plug. 10 K resistor should be between the 2 holes left (above in photo) from IC2. Jack signal goes to pin 3 of IC2, jack ground goes to pin 2 of IC2.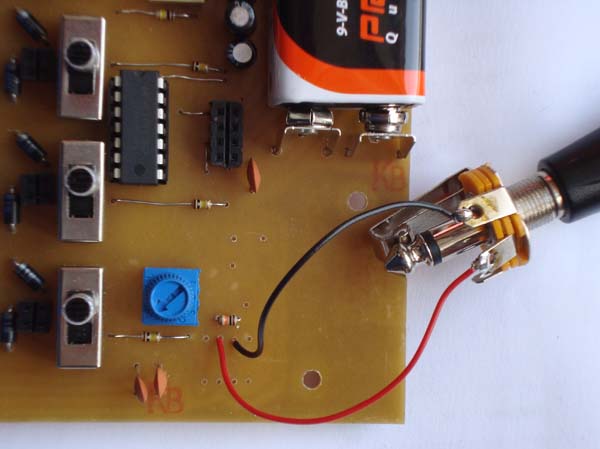 Etching production line: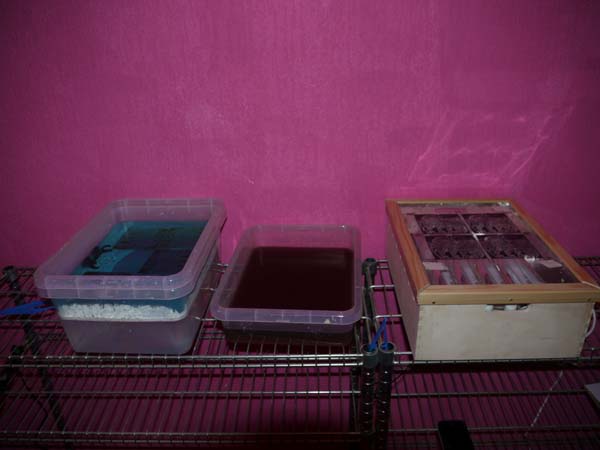 Etching in progress: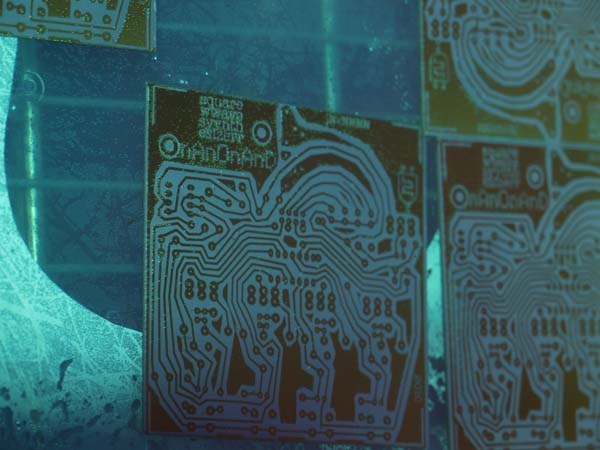 nAnOnAnD workshop @ NIMK, foto's Anouk la Verge: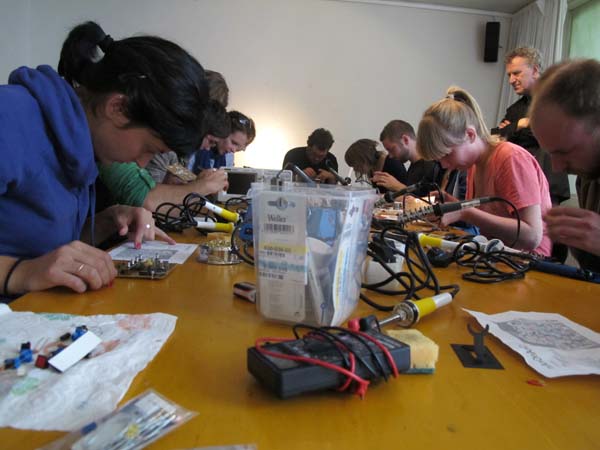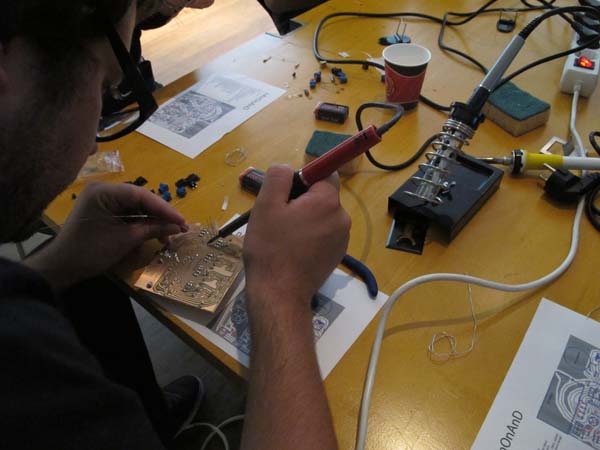 Parts, purchased in the Netherlands: