YES! I managed to finish my monomes and gave them a decent home.
This was my first electronics project and i really liked doing this kind of stuff. Soldering turned out to be quite easy (after some practice). The enclosure was the difficult part. But thanks to XNDR who provided the faceplates i could fix a solid home. Faceplates are black acrylic, the rest of the enclosure is aluminium. Used a 1 mm aluminium plate for the back and some H-profile alu for the sides.
I don't really like my leds. The green ones are hard to see in daylight, and they all show this bright dots. So i'll probably change them for white ones after a while. But i'm quite happy for now.
Now it's time to experiment with music / patches and this wonderfull device. I'm also going to do research on how to use my video animations in a real time environement. Think about video step-sequencer controlled by the monome and that kind of stuff. And i'm going to dive into the world of max/msp/jitter. (So a new animation film in a linear kind of way could take a while).
Thanks monome and the community!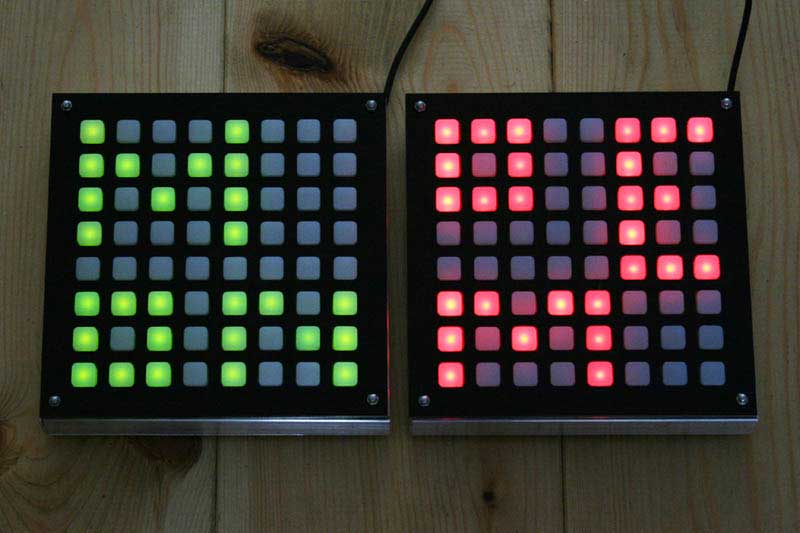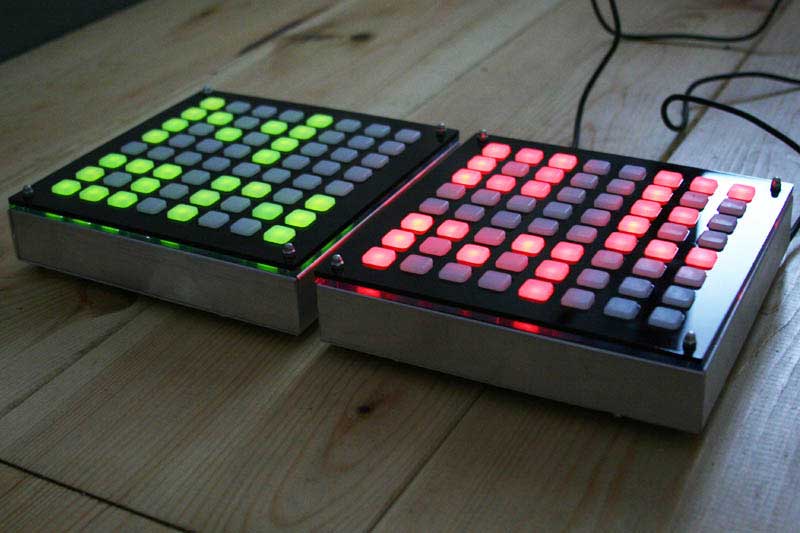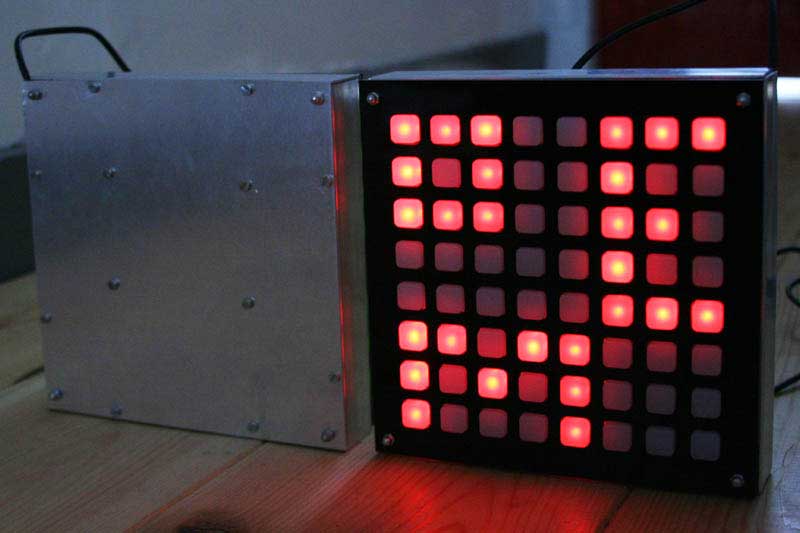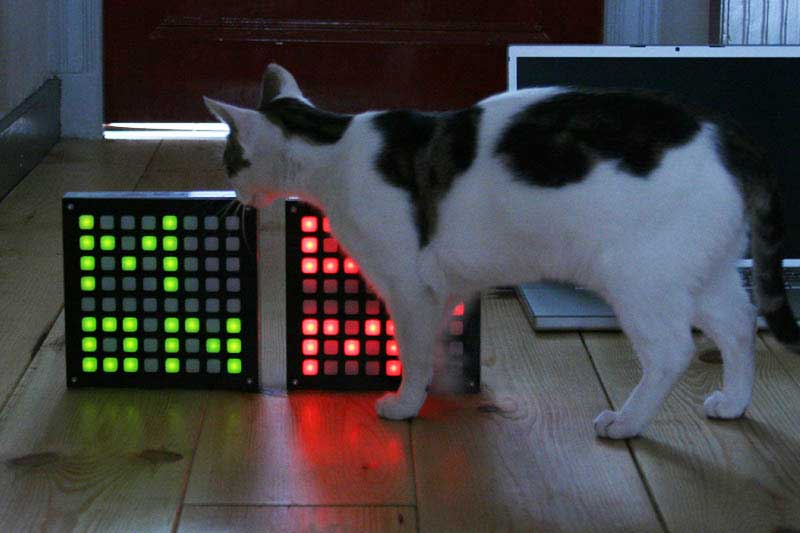 Watch out for cats. They really like chewing on the button pads.